Professional Hypnosis for Chronic Pain Etobicoke with
 Lukenosis
Hypnotherapy has long been used to manage chronic pain and is a natural, pleasant and relaxing experience with predictable results. The centuries-old technique of hypnosis and hypnotherapy is now commonly used today as an alternative to orthodox medicine, where it is valuable in accelerating healing, controlling anxiety and managing pain.
Unlike over-the-counter pain medications, hypnosis for chronic pain Etobicoke has no side effects and can be combined with any form of alternative treatment. As a result, hypnotherapy offers a much-preferred pain management tool for patients whose health could be compromised by the conventional pain killer medication.
Through professional hypnosis for chronic pain in Etobicoke at Lukenosis, we address the root of the issue to help you manage the symptoms of your pain. For more information or to get started with Lukenosis today, give us a call to set up your hypnosis appointment today.
[mp_row bg_video_youtube_repeat="true" bg_video_youtube_mute="true" bg_video_repeat="true" bg_video_mute="true"] [mp_span col="12"] [mp_text]
What is Chronic Pain?
Pain usually becomes less severe as the injury heals. However, chronic pain is different from typical pain. With chronic pain, your body continues to send pain signals to your brain, even after an injury heals, lasting anywhere from 3 months to several years. Chronic pain can limit your mobility and reduce your flexibility, strength, and endurance. This may make it challenging to get through daily tasks and activities.
What Conditions Cause Chronic Pain?
Sometimes chronic pain can begin without any obvious cause. Bur for many people, it starts after an injury or because of a health condition. Some of the leading causes include:
Past injuries

Back issues

Post-surgical pain

Migraines and other headaches

Arthritis

Neurogenic pain (caused by nerve damage)
They symptoms of chronic pain varies from mild to severe. The pain can feel like a dull ache, throbbing, burning, shooting, stinging, soreness and stiffness.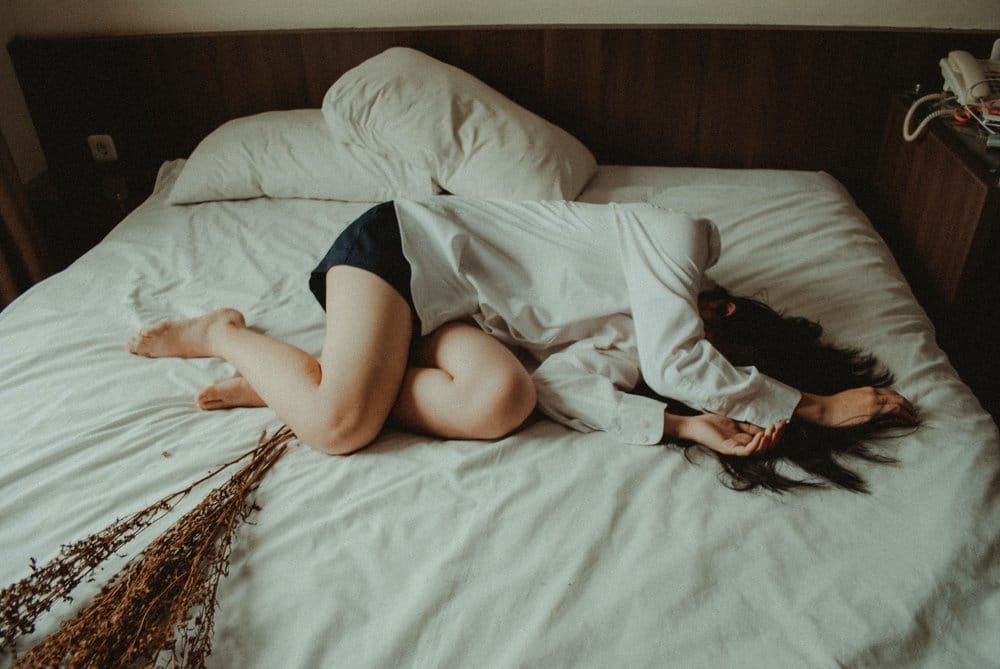 Benefits of Professional Hypnosis
If you're looking for a gentle, safe and drug-free way to reduce physical pain, you've come to the right place. Hypnotherapy has been used to manage acute and chronic pain for centuries, well before the development of modern-day anesthetics and painkillers, and it's becoming an increasingly popular solution now as people tire of costly, ineffective medications and their side-effects. Additionally, hypnosis for chronic pain Etobicoke has a significant influence on the effects of pain, rather than the sensations of pain.
When it comes to pain management, it might seem inconceivable to find relief but with my tried and tested clinical hypnotherapy methods, I guide you and help reprogram your subconscious mind to control your responses to the pain your body is experiencing. The severity and frequency of chronic pain differ among individuals. Therefore, I work with you to create pain management plans that are specific to your personal needs.
What is Hypnosis?
Hypnosis is a naturally occurring state of altered consciousness in which a person is capable of internalizing thoughts and suggestions to manifest desired emotional, physical, mental, or spiritual change. Hypnosis occurs anytime an individual becomes profoundly relaxed or highly focused. During a hypnotherapy session, an individual loses the power of voluntary action and is highly responsive to suggestion or direction. As a result, it allows us to access the subconscious, teach it about healthy pain-management options and reprogram how it responds to pain stimuli.
The Lukenosis Approach to Hypnosis for Chronic Pain Etobicoke
Since the American Medical Association (AMA) and the British Medical Association (BMA) approved the use of clinical hypnosis in the 1950s, thousands of people have found hypnosis to be an effective way to lose weight, and otherwise improve their lives. There are varying degrees of success with hypnosis as much is dependant on the skill, experience, techniques and general competence of the individual hypnotherapist.
The beauty of the Lukenosis unique approach is that we use the best of traditional hypnotherapy techniques and combine them with the new science of Neuro-Linguistic Programming (NLP), which takes hypnosis to an even greater level of a higher level of effectiveness.
About Lukenosis
Lukenosis has helped thousands reach their pain management goals, overcome fears and let go of unwanted thoughts and behaviour. Hypnotherapy is a safe, effective and rapid treatment with no adverse side effects. At Lukenosis, our dedicated team specializing hypnosis for chronic pain, hypnosis for weight loss, hypnosis for anxiety, and hypnosis to help quit smoking ensures the very best in hypnosis practice. Through hypnotherapy, we provide solutions to promote healing, reduce anxiety and help you manage your chronic pain.
Let go of the struggle. Call Dr. Luke Howard at
647-846-3202
today and get the help you deserve.
[/mp_text] [/mp_span] [/mp_row] [mp_row bg_video_youtube_repeat="true" bg_video_youtube_mute="true" bg_video_repeat="true" bg_video_mute="true"] [mp_span col="12"] [mp_button text="Book An Appointment for Professional Hypnosis for Chronic Pain Etobicoke Today" link="mailto:mail@lukenosis.com" target="false" align="left" mp_style_classes="motopress-btn-rounded motopress-btn-color-black motopress-btn-size-large" margin="10,20,none,none"] [/mp_span] [/mp_row]