"Do You Suffer From

Chronic PAIN?! Whether that be Back, Shoulder Pain or the ILL Effects of a Chronic Injury or a Disorder like Arthritis, Colitis, Crohn's or Fibromyalgia?!"
THEN I CAN

HELP

YOU!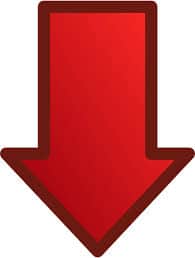 The Best Hypnosis For Pain Control in Toronto
In Pain Hypnosis together we can help reprogram your unconscious responses to pain in Toronto. Recent studies have shown us that at least two thirds of people's physical pain. Is linked to memories of past pain or futures memoirs (anticipatory pain.)
Using a combination of eyes open & closed hypnosis along with other cutting edge sciences to make it possible that most people begin to experience a shift in there experiences to Pain within one session.
What if you really could have get a grip of your physical pain without the need of expensive drugs that may have terrible side effects?
Control the Pain
today!
Hypnotherapy for Pain in Toronto

If you're looking for a gentle, safe and drug-free way to reduce physical pain, you've come to the right place. Hypnotherapy has been used to manage acute and chronic pain for centuries, well before the development of modern-day anaesthetics and painkillers, and it's becoming an increasingly popular solution now as people tire of costly, ineffective medications and their side-effects.
It has even been used as a natural method of anaesthetisation for surgery! I don't claim to be a surgeon and there's no chance whatsoever of me undertaking any operations on anyone, however, I can definitely assist you to manage and even eliminate your pain. This could be any type of physical pain, including tissue damage, nerve problems, musculoskeletal issues, the after-effects of cancer treatments, or any pain caused by an injury, disease or disorder.
I can use these tried and tested clinical hypnotherapy methods to guide you into reprogramming your subconscious mind in order to control your responses to the pain your body is experiencing. It's very much a case of 'mind over matter' when it comes to pain management – it might seem unbelievable at first glance but there's a huge body of research out there which proves that it really does work, and I have plenty of clients who will vouch for it too (check out some of his success stories here).
Chronic Shoulder Pain Gone In 20 Minutes (Full Session)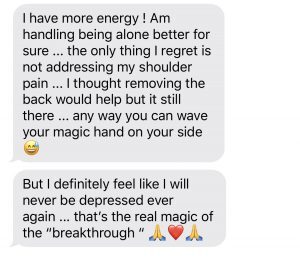 IBS

Like

Symptoms

Gone!
Melanie's

Wisdom

Tooth Pain Hypnosis Experience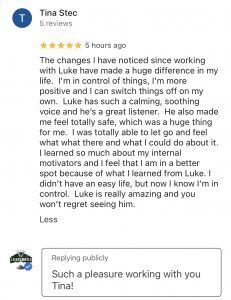 Toronto Hypnosis I Thought I Had Wasted My Money!



Toronto Hypnosis I'm No

Longer Scared of Climbing
Carol Came In To Stop Smoking And Got Rid Of Her Fibromyalgia!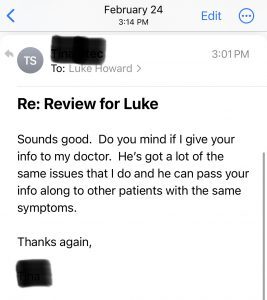 I'm Shocked My Back Pain Has Gone!
Motion Sickness Removed In One Session!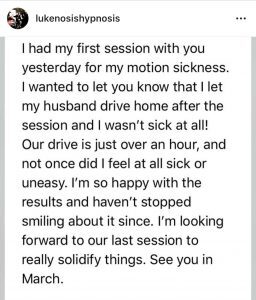 My Allergies Disappeared With Lukenosis Toronto
Toronto Hypnosis Needle Through Hand Pain Control



Toronto Hypnotist Puts a

Needle Through Clients Hand With Some Help from He's Cat Tygra Pain Control Part 1



Toronto Hypnotist Puts a Needle Through Clients Hand Pain Control Part 2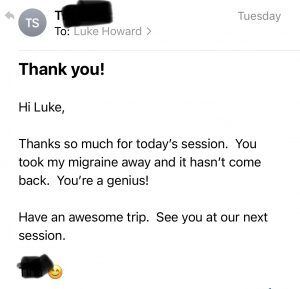 "Luke help to take away the nausea, the pain in the head

and helped my vision sort itself out"
"Headache Gone in 90 Secs"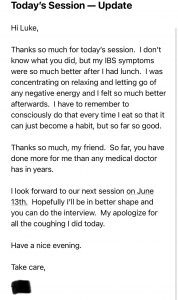 "Toronto Hypnosis Painful Ear Piercing Part 1"
"Toronto Hypnosis Painful Ear Piercing Part 2"
Yes, Luke Howard CHT! I'm Ready To Be PAIN FREE & Take Back My Life!
Yes! I want to have Control of my Life Back!
Yes! I want move my body and be Happy again!
Yes! I want be a role model for my Children, Parents, Partner or Friends by showing them its possible!
Yes! I want to do the things I did before my PAIN!.
Yes! I want to feel Proud of myself again!
Yes! I want to live a Long & Healthy Life!
Yes! I no longer want to treat to symptom I'm ready to fix the core!
Yes! I no longer want to spend $$$ on Dr's, Chiropractors, Physio's, Sports Massage & Useless Gimmicks hat never work!
Yes! I want to be PAIN FREE right NOW. I've had enough!!! I will book The FREE Screening Call right now! I will apply for The Pain Free Toronto Hypnosis Program... I can't wait to get started!